If using expiration date, you can choose between template level and pass level.
Use template level if you want all passes created from a given template to expire at the same time (e.g. one time discount coupons).
Use pass level to set a different expiration date for different passes (e.g. insurance cards).
To set an expiration date on template level open the template designer in the console and select a date in the field on the right side of the page: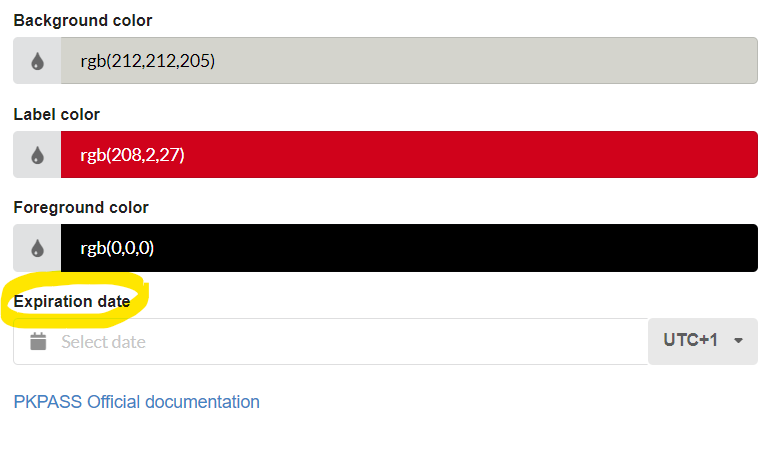 To set an expiration date on pass level find the specific pass and click to edit it. Then simply select a relevant date. You can also set the expiration date via API.